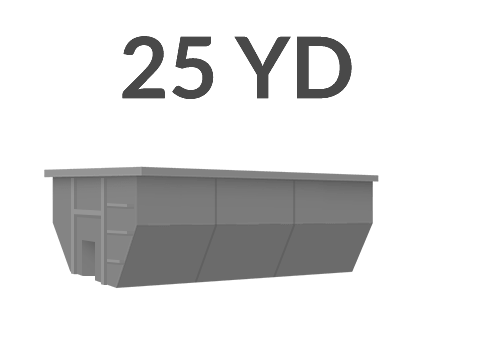 Description
$450 1-7 Day Rental 3 tons of material
$15 Per Additional Day *based on availability
Delivery fee will be applied for any address more than 20 miles from our lot located at 6856 Lascassas Pike Lascassas TN 37085.
Delivery Fee is $2.00 per mile, and starts on the 21st mile. For example if you are 40 miles from our lot you would only pay
for 20 miles at $2.00 per mile for a total of $40.00
- 25 cubic yardsApproximately 13-15 pickup truck loads of debris
If you are looking for smaller products, please see our 10 Yard Dumpster and 15 Yard Dumpsters.
Items We Can Remove For A Extra Fee
$0 Mattresses (Now included for free)
$20 Tires off Rim (Must Be Told Up Front and Must be left Outside Dumpster)
$50 Appliances (Must Be Told Up Front and Must be left Outside Dumpster)
$40 TV of any type (Must Be Told Up Front and Must be left Outside Dumpster)
Items WE CAN NOT Remove
paint, chemicals, solvents
oils, oil drums
gasoline
asbestos
propane tanks
anti-freeze
fluorescent tubes